FOREST HONEY OF MONTEFIORE CONCA (RIMINI) ITALY.
Harvested from my bees in the uncontaminated forest of Montefiore Conca, forest honey is slightly amber-colored.
It contains the nectar of different trees and shrubs such as: hawthorn,wattle,blackberry bush,linden-tree,chestnut-tree, and several flowers of wild herbs
Its fresh scent and mellow flavour is suitable to sweeten tea, milk, cofee,and drinks.
Essential on fresh and seasoned cheese.
Together with bitter vegetables julienne cutted and drops of biologic olive oil is suitable to dress boiled fish .
Added during cooking improve the flavour of boiled meat.
Tempting on shelled wallnuts, almonds, hazelnuts , fresh fruit, yogurt.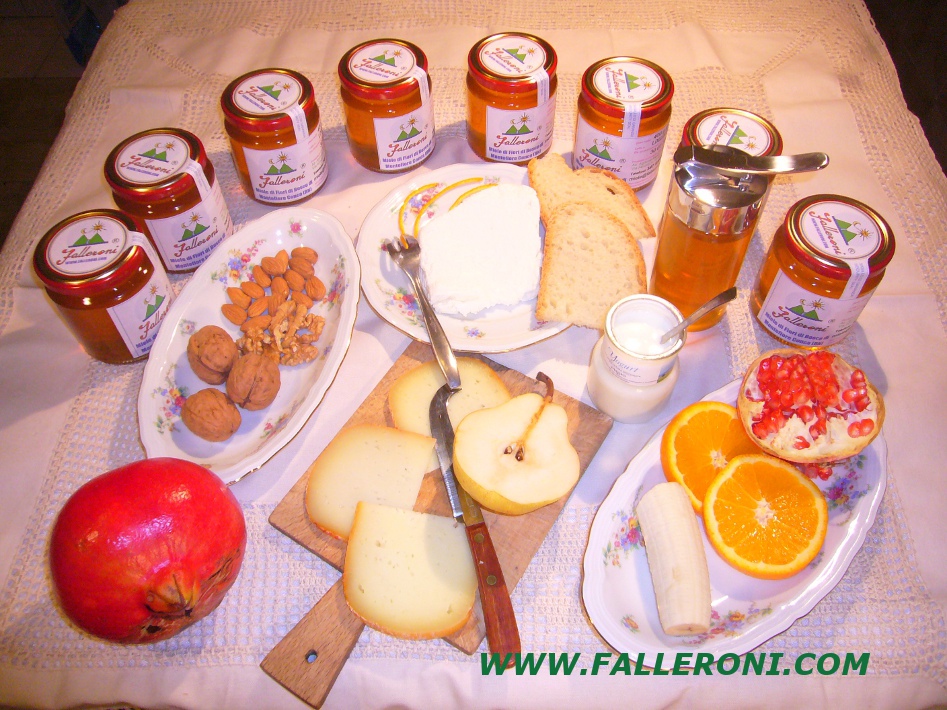 Here you can see a photo of the pleasant Montefiore Conca Castel during spring full bloom.